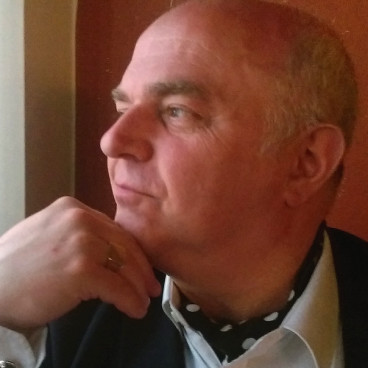 Novelist and screenwriter Peter Morwood was born in Northern Ireland, but has lived in various parts of County Wicklow for more than half his life. He's been married to fellow-guest Diane Duane for even longer.
Besides his own fantasy series The Book of Years, its prequel series The Clan Wars, the folktale-inspired Tales of Old Russia, several short stories and even a brief venture into comics, he has co-written half a dozen novels with Diane (including one on their honeymoon), as well as episodes for Gargoyles, Spider-Man Unlimited and Batman: The Animated Series, and the award-winning live-action miniseries Dark Kingdom: The Dragon King.
He's keen on medieval military history and the sharp pointy stuff that involves; he likes foreign travel and the interesting places, foods and drinks that involves; and he does half the cooking and most of the photography for their hobby-foodblogs EuropeanCuisines.com and RealIrishDesserts.com.
Peter appeared at Dublin 2019, an Irish Worldcon (15-19 August), including an appearance on our Octocon Presents panel, The Monster's Perspective. View his schedule.
Visit his Tumblr: petermorwood.tumblr.com