We're delighted to present a new workshop this year, hosted by local writer Paul Carroll.
Creating Indie Comics: From Idea to Print is a 80 minute workshop, running from 2:30pm (Sunday 13th October 2019).
Anyone attempting to get started in comics can face barriers to entry. In this workshop, Paul Carroll from Limit Break Comics will demystify the process of how a comic gets turned from an idea into a finished page. As well as introducing the different roles in the creation of a comic, Paul will show how to approach collaborators, plan finances for making comics, explain the printing and promotion processes for small press comics, and examine crowdfunding as a viable option for financing and distributing comics.
Suitable for older teens and adults; for anyone who wants to make comics and graphic novels but doesn't know how to get started.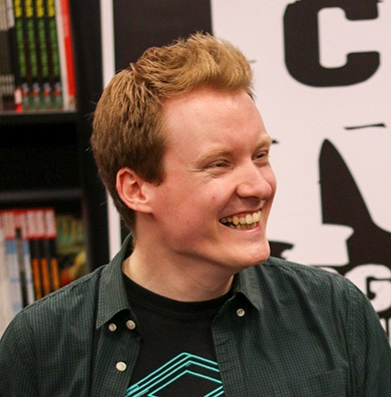 Paul Carroll is a writer and comic creator from Dublin. He is a founding member of Limit Break Comics and Cupán Fae, creating comics, novels and anthologies in sci-fi, fantasy and horror genres.
His recent comics include Plexus, a sci-fi collection successfully funded through Kickstarter, and Meouch, an action comedy about a killer cat.
Between writing projects, Paul is an illustrator and spreadsheet enthusiast.