Octocon is already laying plans for our 30th anniversary convention in 2020, and we already have our first Guest of Honour – someone who happens to have been to every single Octocon!
Michael Carroll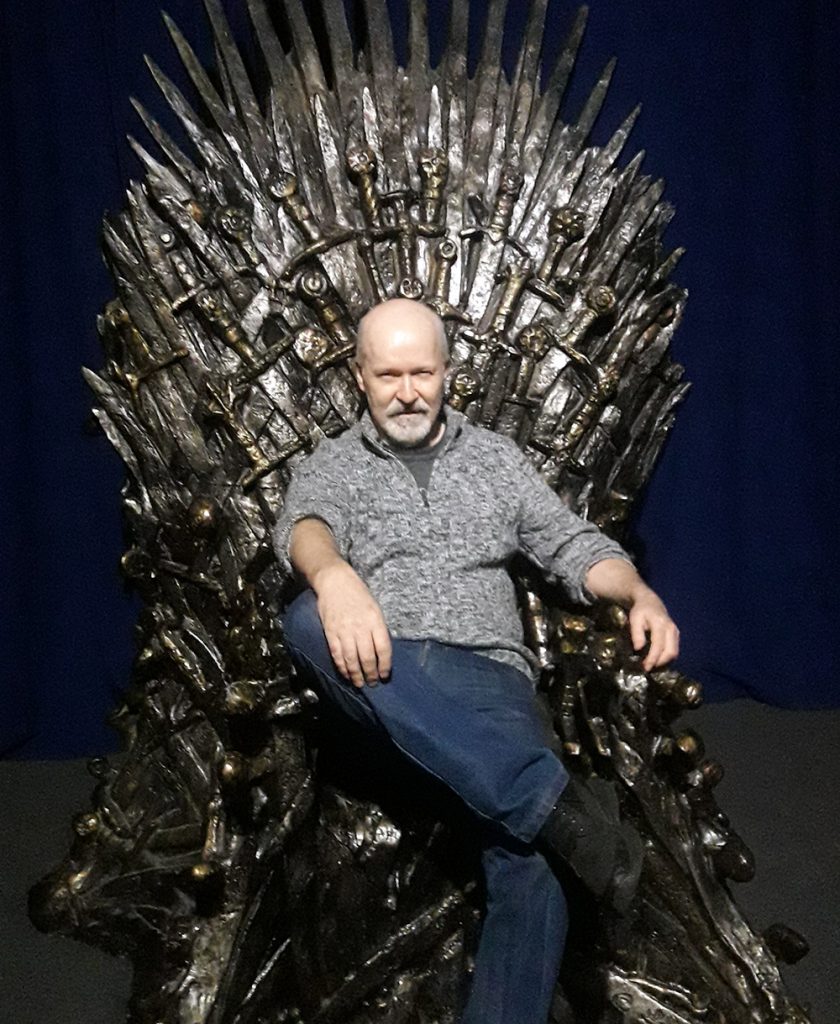 In his own words….
Tragically bus-wrecked at a tender age and stranded alone in the southern wilds of Dublin, Michael Carroll was adopted by feral leprekittens who taught him how to survive by hunting for small prey. He was rescued by a passing explorer who, by chance, was the owner and proprietor of a large fleet of science fiction trucks that cruised the land with their merry jingles attracting earnest young readers keen to exchange their hard-stolen pennies for the latest Bradbury or Asimov or Silverberg novel. Thus, raised on a steady diet of classic SF, and the occasional injured vole, Michael was well-placed for a career as a Science Fiction writer, which he hopes will begin any day now.
Michael still lives in Ireland's capital city of Dublin, which he shares with his adorable wife Leonia, two cats, and a couple of million strangers. He has written a number of books, but then that is a very dodgy statement because you could also say that he has eaten a number of helicopters (in such a case, of course, that number would be zero). Among the books he has actually written are the New Heroes series of Young Adult superhero novels and the #1 Amazon best-selling cult graphic novel Judge Dredd: Every Empire Falls. He currently writes comic strips for 2000AD and Judge Dredd Megazine. Other works include Jennifer Blood for Dynamite Entertainment, Razorjack for Titan Books (co-written with artist John Higgins), the Rico Dredd trilogy for Abaddon Books, for whom he has also created the acclaimed Judges series which explores the genesis of the world of Judge Dredd.
For more information, please visit – and read – his website at www.michaelowencarroll.com
---
Michael will be appearing at Dublin 2019, an Irish Worldcon (15 – 19 August). View his schedule.