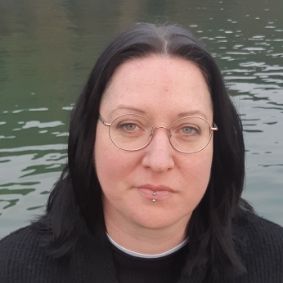 Lora is an Irish Author, Teacher, and Guide with 20+ years personal and professional experience in our history, heritage, archaeology, mythology, and pre-christian Irish Spirituality. Publications include Irish Witchcraft from an Irish Witch, 2004; A Practical Guide to Irish Spirituality, 2013; Rathcroghan – a Journey, 2015; Tales of Old Ireland – Retold, 2018; and Pagan Priesthood, Llewellyn 2019.
She is a co-founder and Reverend legal celebrant with Pagan Life Rites Ireland, and with her partner Jon O'Sullivan she runs EelandOtterPress.net and the IrishPaganSchool.com.
This year at Octocon, Lora is presenting Irish Sidhe 101 – A Foundation with 'the Fair Folk' at 4pm (Sunday 13th October 2019).
Are they real? What are they? What different types are there? Are they small? Are they nice, or friendly?
While there aren't exactly categorical, definitive answers to these and other common questions about the Fair Folk, in this talk Lora O'Brien looks at the Irish relationship to our Sidhe, and the views our ancestors might take based on our own folklore and traditions.